THE JOYS OF HOUSE SITTING
To me, the best thing hands down about house sitting is snooping around. Better than depleting the bar, better than running up the pay-per-view charges, better than getting the mail in you underwear, because you just really don't know someone until you get to spend a week in their house, unsupervised, walking around in their slippers and bathrobe.
I always love the ego wall the best---the wall in their house where they have their little slivers from their brushes with fame.
Well, I have to report, ladies and gentlemen, that our old pal Kathy has been holding out on us a wee bit.....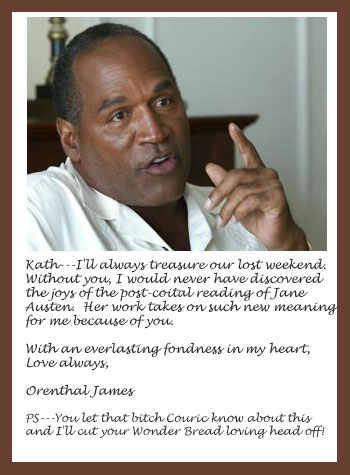 And the forbidden luv keeps getting worse....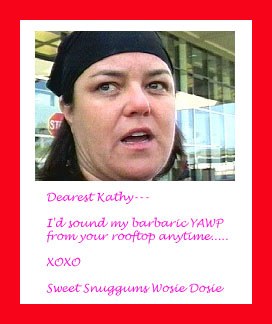 Posted by Steve at July 27, 2005 08:03 PM | TrackBack